If you are planning on marriage in the near future, then there is nothing better than a Maldives honeymoon. Nowhere else can provide the luxury treatment with seductive privacy.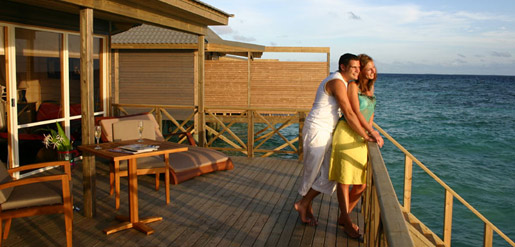 Many resorts offer private bungalows where you and your lover can enjoy each other's company without being disturbed by anyone. Not only this, in many places you could get your own personal beach with soft white sand and clear lagoon waters.
The service in these resorts is first class and the staff knows when to be of help and when to be discreet and leave you to enjoy your partner's presence.
Even though you will be almost alone on a beautiful island, you will receive great food, and be able to enjoy the sunsets without a care in the world as staff carry out the tasks that you will want to ignore when on your honeymoon. Be assured that you will be supplied with enough champagne to make you feel like royalty.