Etihad to commence services to the Maldives
Etihad Airways announced today that it will commence operations to Malé, the capital city of the Republic of Maldives, on November 1, subject to government approval.
Etihad will operate a daily return service from its home base in Abu Dhabi to Malé International Airport, operating Airbus A320 aircraft on the route, configured with two cabins and offering 1,904 seats each week.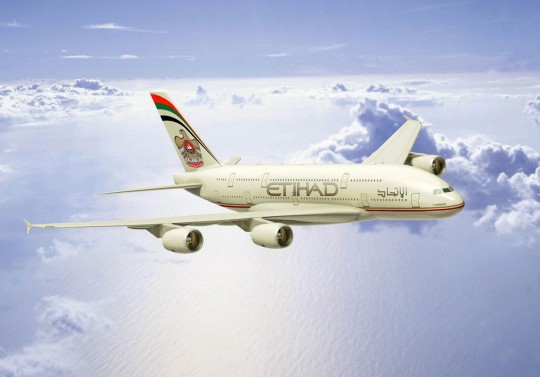 James Hogan, Etihad Airways' Chief Executive Officer, said: "Malé is the gateway to the premium leisure destination, the Maldive Islands, and given the strong increase in visitation numbers we are seeing in the market, the time is right to launch services to this popular holiday destination."
Mr Hogan said the commencement of the services in November was perfectly timed to coincide with the start of the busy Northern winter period.
"We expect the services will appeal to UAE leisure travellers, as well as customers from our major European markets, particularly with the strong connectivity options on offer and following the additional frequencies that will come online on a number of our key European routes this summer," he said.
"Etihad's schedule, which offers an attractive afternoon arrival and evening departure, has been carefully designed to offer customers maximum leisure time at their destination. In fact, European travellers can take advantage of our overnight flights in both directions, offering them a full extra day in the Maldives."
The Maldives is made up of close to 1,200 islands grouped into natural atolls; including 200 inhabited islands and 97 resort islands, with a population of close to 300,000 people*. The region features deep blue seas, sandy beaches and turquoise reefs, and with its tropical climate and warm temperatures year round, is a renowned honeymoon and leisure destination.
Etihad Holidays has special packages on offer for the most spectacular of the islands. Offering a wide range of experiences for all budgets, Etihad Holidays has developed tailored packages for honeymooners or families, sun worshippers or divers. The packages include flights, hotel accommodation and island transfers. For further information, call 800 2324 or visit an Etihad shop for more details.
Etihad Guest Members who book early and fly during the first 30 days of operation will be rewarded with twice as many Etihad Guest Miles. For further information, go to etihad.com. Terms and conditions apply.
Malé will become the 67th destination on Etihad's global network.
Source: arabianaerospace.aero