The Maldives Web Directory Launched by MyMaldives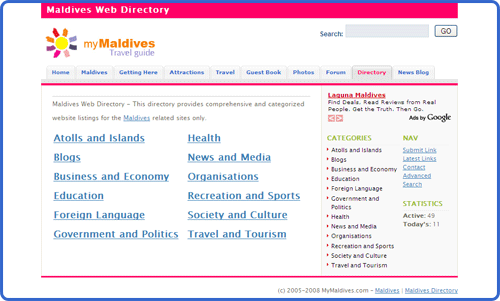 MyMaldives.com – one of the most comprehensive Maldives information websites, recently launched a Maldives Web Directory. As the name suggests, this web directory is a listing of websites about or of the Maldives.
It is the aim of the developers to make this Maldives web directory the most comprehensive directory of Maldivian websites. MyMaldives team thus invites all websites either about the Maldives or operated by Maldivians to continue to submit their websites to the most relevant category of the Maldives Web Directory.