SriLankan Airlines Pro Sponsors ASP WQS in the Maldives
Widely regarded as the most striking event on the Association of Surfing Professionals (ASP) World Qualifying Series (WQS), the ASP WQS 6-Star PRIME SriLankan Airlines Pro in the Maldives has again drawn a brilliant field of 128 international surfers from 20 nations around the surfing world.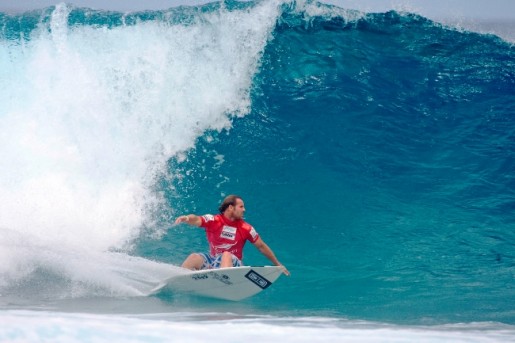 Current ASP World Tour surfer and 2007 SriLankan Airlines Pro Champion Heitor Alves (Brazil) heads the field as the event's No. 1 seed with a long list of magnificent surfers in the lineup that includes Phil Macdonald (Australia), Sunny Garcia (Hawaii/2000 ASP World Champion), Aritz Aranburu (Basque), Pat Gudauskas (USA), Masotoshi Ohno (Japan), Travis Logie (South Africa) and current No. 1-rated ASP WQS surfer Adam Melling (Australia).
This year's event also welcomes esteemed international surf brand Ocean and Earth as a supporting sponsor.
"We have seen the amazing perfection that the Maldives event has delivered to surfing world over the past five years through the web, images and vision and Ocean and Earth are excited to be involved," Paul Munten, Ocean and Earth International Chief Executive Officer, said. "I understand it's the warmest waters of any ASP tour event in the world and with most surfing nations either just out of winter season or heading into winter it has to be the perfect place to be."
Perfection off the reeling Pasta Point reef, set on the glorious Chaaya Island – Dhonveli, is what this event has become famous for.
The event runs from the luxurious Sunset Beach Deck Bar and Restaurant, a location that delivers highest quality surfing at close range to the judges, spectators and media making for one of competitive surfing's truly unique quality experiences.
Sunny Garcia, one of ASP's most experienced and venerated competitive surfers ever, summed up his first experience in the Maldives last year saying, "This place is amazing with fantastic waves, crystal clear warm waters in a setting that is so perfect for a high level event – I can't believe it's taken me this long to get here and I'll certainly be back."
A Quarterfinalist last year, Sunny is back in the field for 2009, and in such quality waves will be a certain contender.
As an ASP WQS 6-Star PRIME-rated location, the SriLankan Airlines Pro offers maximum points and prize money and the event is vital to the chances of all competitors surfing not only to win this event but also to qualify for the elite 2010 ASP World Tour.
It's the perfect mid-year venue to the ASP WQS season and whoever wins this year's 2009 SriLankan Airlines Pro will be ideally set up for the year's tour.
ASP Australasia as the event managers will ensure a quality live web along with Television News Feeds, class complimentary Digital Images for newspapers and websites, Web highlight packages and a dedicated 30 minute international television program.