Embark on a vacation filled with twilight memories and passion in Velavaru Maldives or 'Turtle Island'. An unspoilt island on the South Nilandhe Atoll, Angsana Velavaru brings new meaning to carefree abandon in paradise.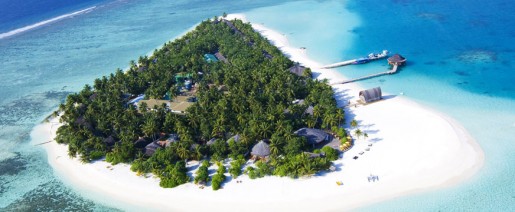 A whole host of activities including, but not limited to, diving / snorkeling explorations, night fishing trips & dolphin spotting excursions are available at the resort. Of course, don't miss the award-winning Angsana Spa for a revitalizing body rub.
Angsana Velavaru Maldives consists of 79 villas on Velavaru island and 33 exclusive InOcean water-villas.
Accommodation
Beachfront Villa
The Beachfront Villa lends an intimate ambience with a bedroom that opens onto an expansive veranda, offering picturesque views of the Maldives beach and Indian Ocean.
Beachfront Jet Pool Villa
With a dazzling jet pool in a Maldives beach hotel available for your private use all day, the Beachfront Jet Pool Villa is the perfect abode for decadent lounging.
Deluxe Beachfront Pool Villa
The Deluxe Beachfront Pool Villa in Angsana Velavaru Maldives resort is all about indulgence. Seek respite in the comforts of an open-air private pool at any time of the day.
InOcean Villa
Be pampered by a personal villa host in one of 20 InOcean Villas. Each room is surrounded by spectacular ocean views, overlooking an outdoor infinity pool enclosed by a private pool deck. The air-conditioned bedroom features a king-size bed while a plasma TV and DVD player allows for premium in-room entertainment.
Premier InOcean Villa
In one of the 11 Premier InOcean Villas, guests enjoy a 27 square-meter private plunge pool, circled with private pool deck and sun loungers. The spacious villa includes multiple entertainment amenities, with a lower level Thai sala for Banyan Tree Spa indulgences, and access to the ocean for an up-close experience of the rich Maldives marine life.
Sanctuary InOcean Villa
The Two-Bedroom Sanctuary InOcean Villa is perfect for families and groups, offering a 27 square-metre private plunge pool, expansive living area and access to the ocean via a lower deck. The master bedroom houses a king-size bed while the second bedroom contains twin beds.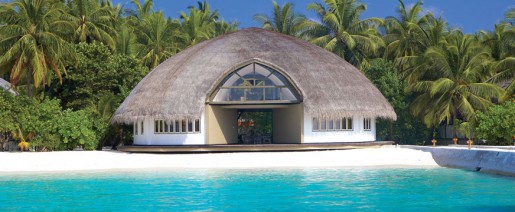 Contact Angsana Velavaru

South Nilandhe Atoll (Dhaalu Atoll)
Republic of Maldives
Tel: +960 676 0028
Fax: +960 676 0029
Email: [email protected]