Located in the North Male' Atoll is the Kurumba Maldives resort, this makes it a great hot spot because of the stunning beaches this atoll has to offer. From when you leave the airport it will only take around 15 minutes to get to the resort by speedboat.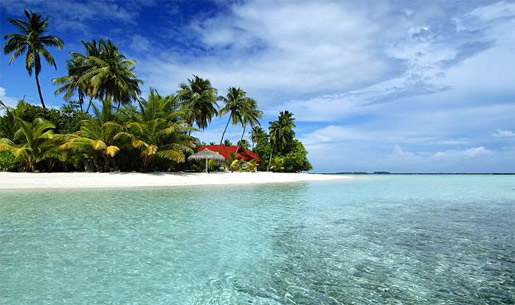 [adlarge] The best thing about this resort is the fact you can make it a holiday based totally on you, only take part in the activities you enjoy – bringing your family closer than ever. Don't get the idea of it being a family resort, it's great for couples to get away for a romantic week or two.
Whether you are after a quiet relaxing break away or a vacation full of activities and entertainment then the Kurumba resort is the solution. Take part in playing table tennis, tennis or various water sports such as snorkelling and diving. They have the facilities for you to indulge in a spa, massage or maybe a quick workout in the gym provided.
You will benefit from weekly entertainment including karaoke, beach bars, live bands and nightclubs allowing you to party the night away until the early hours of the morning.
While you are staying in the Kurumba Maldives resort you can experience some of the best cuisines the Maldives has to offer whether it is an ocean barbeque grill or traditional meals. There are a number of small places allowing you to get snacks and drinks so you can be confident you will enjoy your stay in this resort.
See also photos of Kurumba Maldives
Contact Kurumba Maldives
Vihamanafushi, Republic of Maldives
Tel: (960) 6642324
Fax: (960) 6643885
E-mail: [email protected]
URL: www.kurumba.com