Welcome to Medhufushi, a naturally quiet, serene, authentic Maldivian island. After a short seaplane journey, step onto the white sandy beaches, which are surrounded by a crystal clear lagoon. Our staff are pleased  to attend to your  needs and we are confident that after your stay you will take away memories of a truly tropical paradise.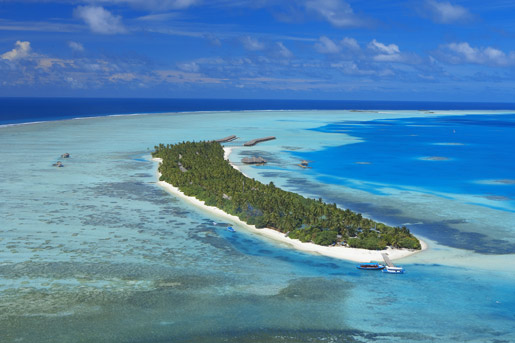 Accommodation
Choose from any of the 5 private Villa categories facing the sunset or sunrise side of the island that retains a traditional Maldivian look, while providing modern comforts.
44 Beach Villas (65 sqm)
Scattered around the island, facing the beach
Four Poster King size Bed or Twin Beds
Outdoor Rain shower
Private Outdoor Veranda
Sun Loungers
Maldivian Style Swing
14 Family Villas
Twin interconnected Villas
Two interconnecting Beach Villas with One Double & One Twin Bed.
Outdoor Rain Shower
Private Outdoor Veranda
Maldivian Style Swing
Sun Loungers
16 Beach Suites Villas (178 sqm)
Built to face the beach with ocean view
Two Beach Villas joined with an outdoor seating area
Bath Tub
Outdoor Rain Shower
Private Outdoor Veranda
Maldivian Style Swing
Sun Loungers
44 Water Villas (60 sqm)
Built on stilts out in the lagoon, facing a sunrise or the sunset, glass fronted bedrooms allows a spectacular view of the ocean
King Size or Twin Beds
Separate Bathtub and walk-in shower
Private Outdoor Veranda
Large patio with steps leading down to the sea
Maldivian Style Swing
Sun Loungers
2 Honeymoon Villas (152 sqm)
Built freestanding in isolation over the lagoon
King Size Four Poster Bed
Large sitting area & sunbathing deck
Open Air Rain shower
Double bath tub offering sea views
Access by private 'Dhoni'
Room Amenities
Satellite TV
DVD Player
Direct Dial Telephone
In-villa Safe
Mini Bar
Tea / Coffee Making Facility
Hair Dryer
Bath robes
Complimentary toiletries
Dining
Medhufushi Island Resort is famous for its exquisite range of culinary delights which can be described as unpretentious, diverse and creative.
Malaafaiy Restaurant Located alongside the swimming pool and overlooking the magnificent lagoon we will take you on a culinary journey around the globe.
Serving:
International & Asian cuisine
Sashimi/Sushi counter
Home-made pastries, breads and Jams
New World wine list
Al Fresco Restaurant located over the water features a wide range of a la carte specialties in an open air setting which will allow you to enjoy the soothing tropical breeze whilst listening to the calming rhythm of the waves.
Serving:
Ala carte menu
Sensational cocktails
New world wine list
In the casual setting of the Vilu Bar located over the water, enjoy tropical cocktails, freshly blended juices and spirits with a magnificent view of the island and the lagoon.
Serving:
Tropical cocktails
Freshly blended juices
Extensive snack & munchies menu
Beers & spirits
Medhufushi Resort Spa
The over water spa on Medhufushi relaxes your body and mind. Releasing you of fatigue and allowing you to escape into a heaven of wellbeing and calmness.
A place to recapture a sense of oneself; to rebalance, relax and rejuvenate. Pamper yourself. Unwind and enliven your body and soul with a selection of traditional Maldivian style treatments.
Diving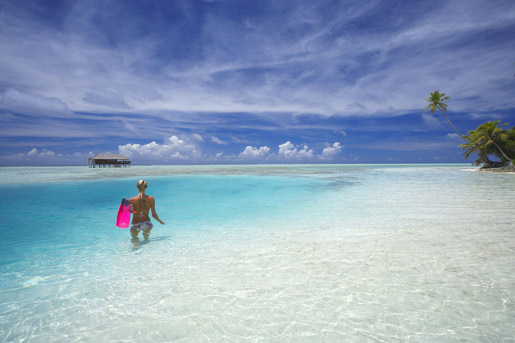 The Internationally acclaimed Werner Lau Diving Center offers the complete package, from basic course for beginners to advanced diving courses.
Advanced courses up to CMAS and PADI Dive Master are available for more experienced divers, as well as Barakuda (CMAS), SSI and PADI diving courses continually throughout the year.
Werner Lau Diving Center with its international diving instructors will help you master the art of diving in the beautiful turquoise waters of the Indian Ocean.
Contact

Medhufushi Island Resort
Tel: + 960 672 0026
Fax: + 960 672 0027
Email: [email protected]
Website: www.aaaresorts.com.mv/Medhufushi/